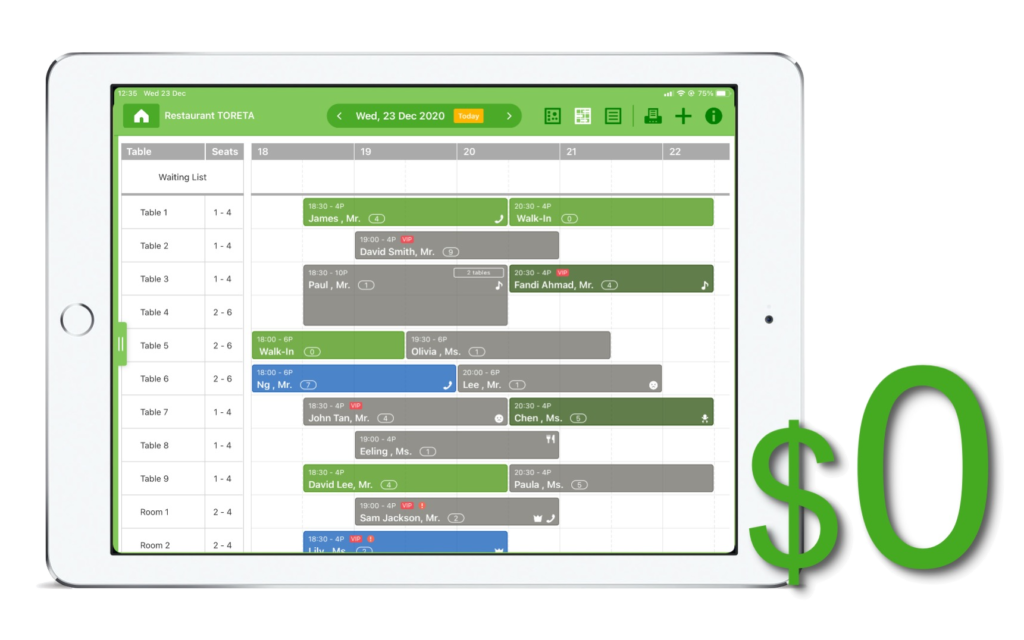 Free Commission Fee

・$0 Commission fee.
・Take reservations from your social medias for free.
・No hidden charges.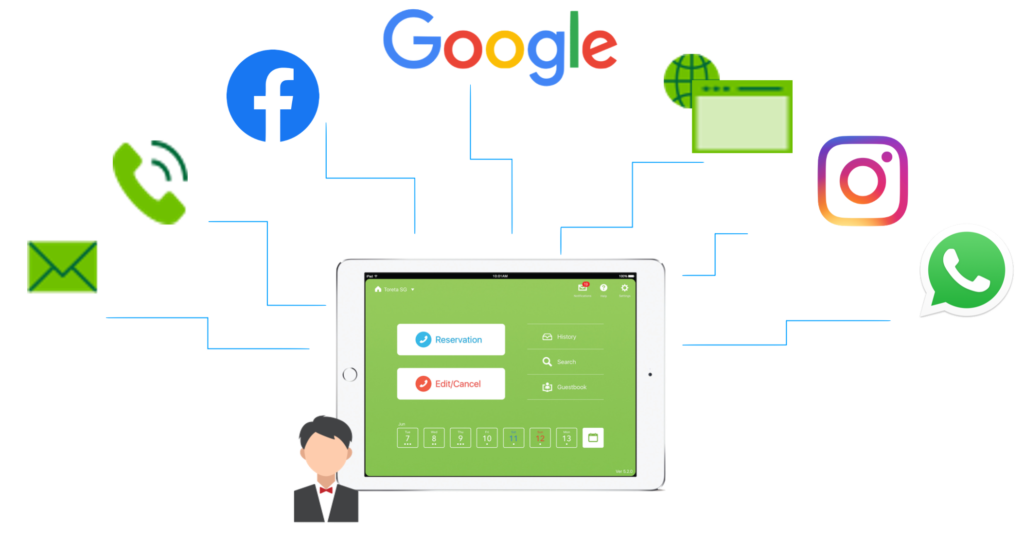 Multi Channel Management

・Capture all reservations from multi channels in one place TORETA.
・Track reservation sources of each reservations.
・Sharing table availability to avoid over booking.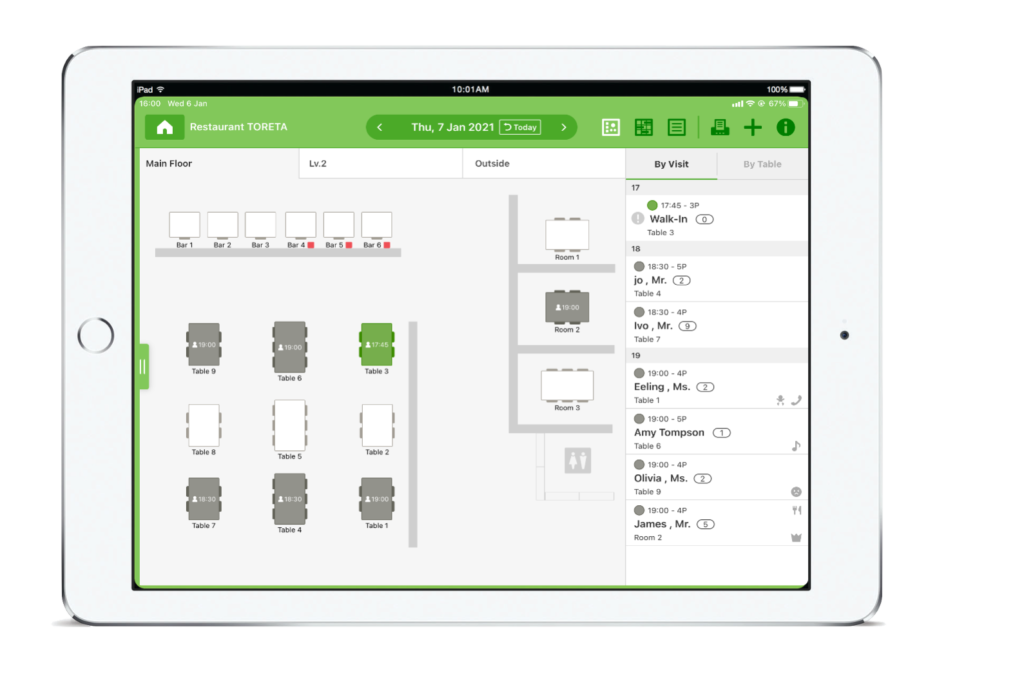 Table Management

・Visual table management.
・Manage availability per table for web reservation
・Print reservation list of the day.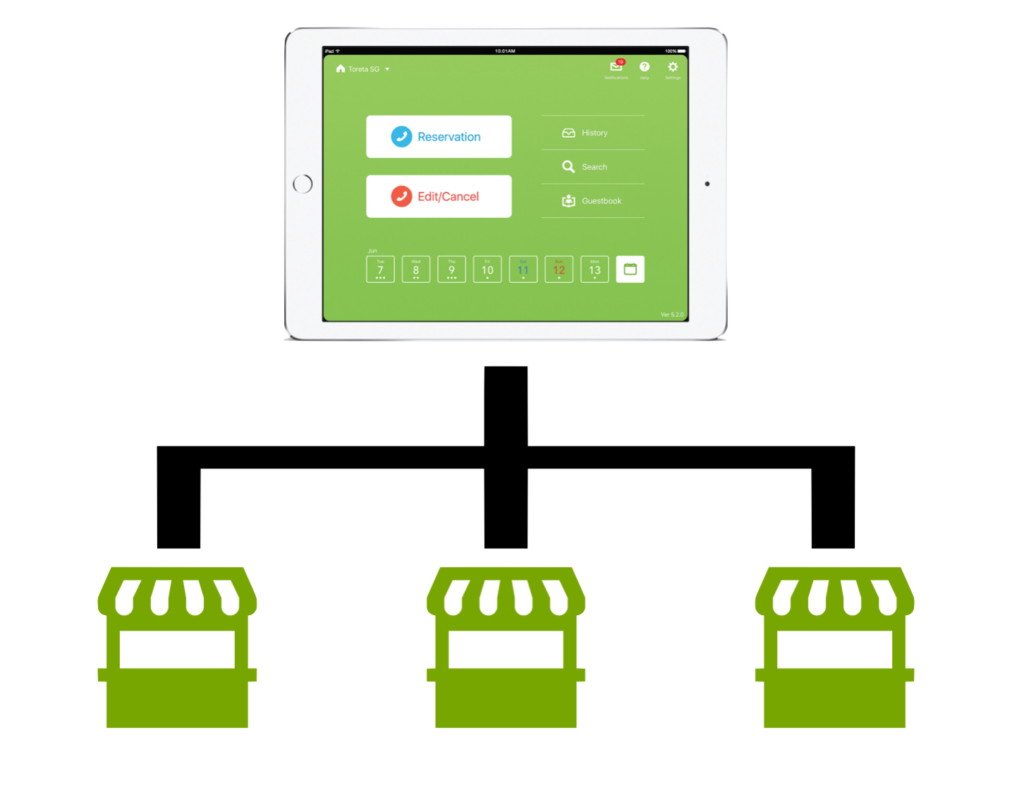 Centralised Management

・Manage multi outlets from 1 device.
・Share customer data with sister restaurants.
・Write notes for other outlet's staffs.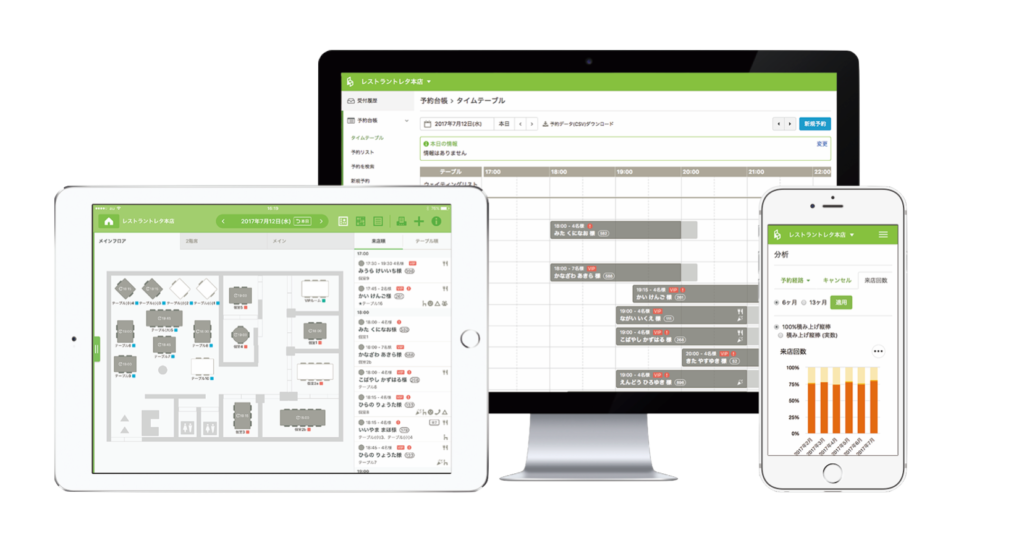 Cloud Based

・Cloud bases management.
・Access from multi devices in same time.
・Immediate effect all updates.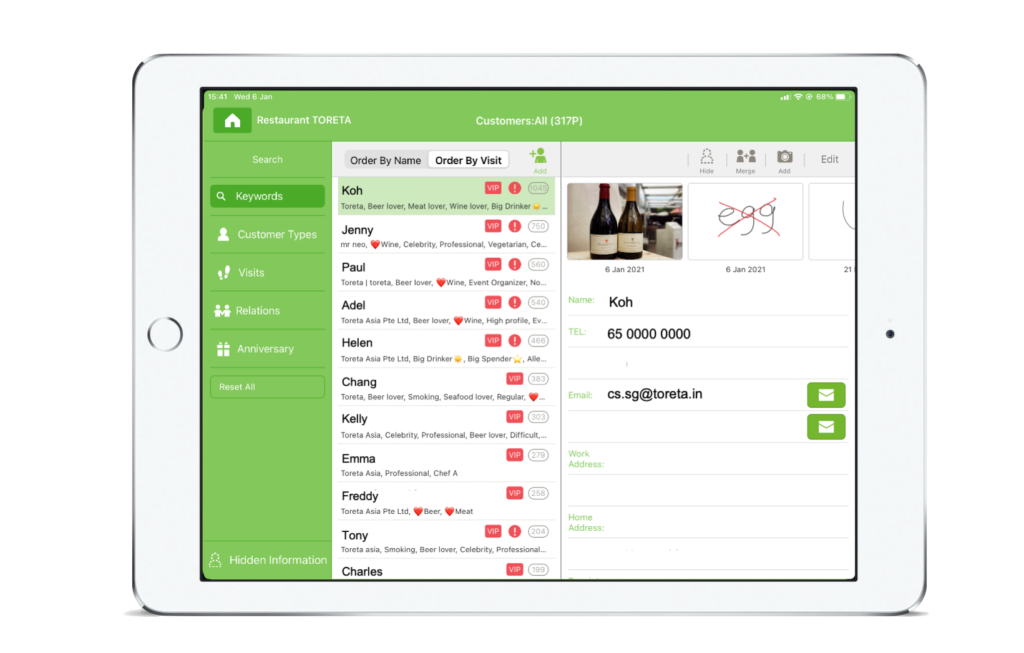 Original CRM

・Build your own customer database.
・Track number of visit.
・Save photos, memos, anniversary, relationship with other customers, cancellation history…etc.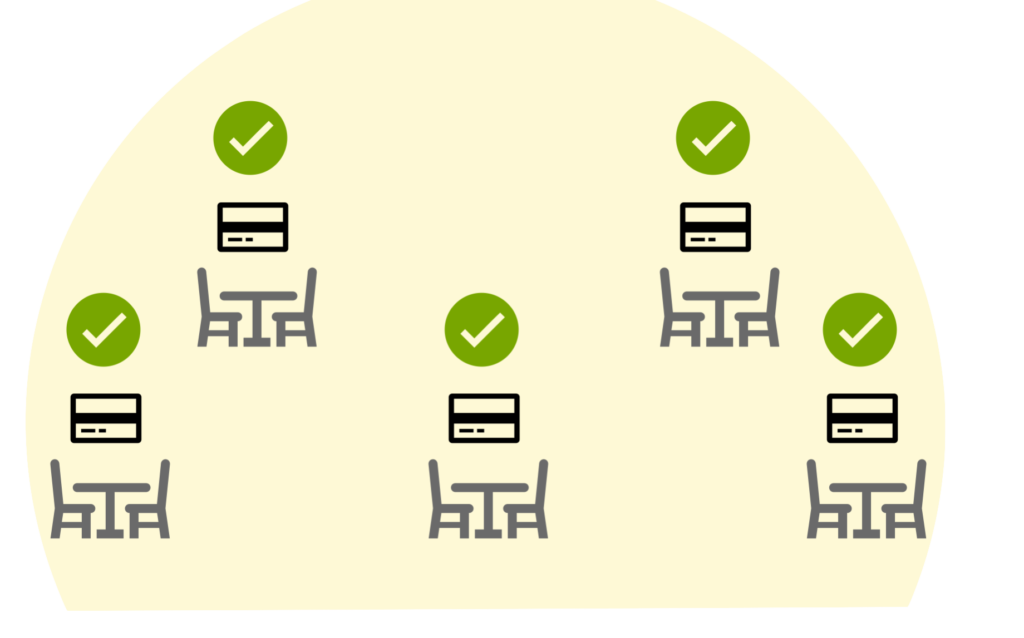 Deposit
・Take deposit when customer make reservation.
・Dashboard for restaurant to manage deposit.
・Customize conditions to take deposit.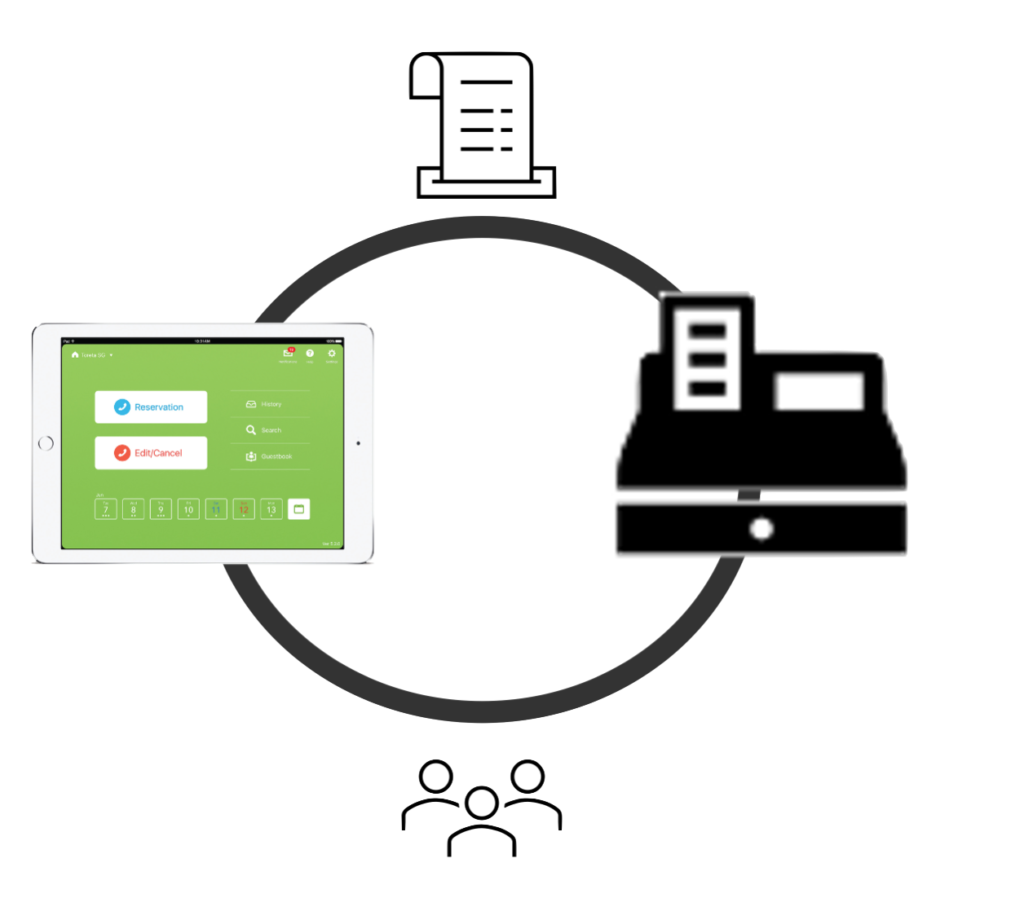 POS Integration

・POS integration.
・Auto-save customer's bill information in TORETA.
・Auto-change customer's visit status in TORETA.